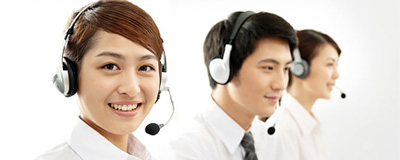 Name: Mr.Yin
Tel: 0086-566-2561888
E-mail: info@youtoautoparts.com
Add: No.79, Wutong Rd, Jin An Yuan Zone, Economic Development District, Chizhou, Anhui, China.


Company brief:
Anhui Youto Auto Parts Co., Ltd. is engaged in car wipers design, snow brush design, manufacturing, sales and wipers production technology research and development. With excellent wiper design, production technology and rubber R & D capabilities, we design the wipers with reliable performance and supporting the vehicle manufacturers, automotive aftermarket. A total of more than 40 wipers and wipers related patents makes us in the industry leading level! Wiper annual output of 15 million. Products are sold to Japan, Western Europe, North America, Russia, South Korea, and Southeast Asia and other countries and regions.
2016, the extension of the new production base: Chizhou plant established, the base is located in Anhui Chizhou economic and technological development zone. Covers an area of 20,000 square meters, construction 12000 square meters. Chizhou is known for its ecology. Enjoys the name of "natural oxygen bars", and the forest coverage in the city is nearly 60%. The main river water quality is excellent, and the negative oxygen ion content in the air is 35 times of the national standard. Got 2013 "China Habitat Environment Award". Welcome to visit us!

YOUTO Duns Number is 525558337

Youto milestones:
1999: Start the R&D for blade refills
2000: Start the production of blade refills
2004: Dongguan huayida Auto Fitting factory founded
2007: The first Huayida frame-less wiper blade on sales
2010: Huayida smart wipers enjoys Chinese national invention patent
2010: Huayida blade refills split equipment get national invention patented in China
2011: All in use frame-less wiper blade get national invention patented in China
2011: Snow wiper on slaes and get national invention patented in China
2013: Dongguan Youto Auto Parts Co., Ltd. founded
2013: Blade refills surface coating machine gets national invention patented in China
2016: Anhui Youto plant founded, total area 20,000㎡,building area 12,000㎡
2017: We are certificated as "China High-New technology enterprise"